Helpful Resources
Find additional information and resources here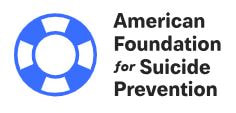 There is no single cause to suicide. It most often occurs when stressors exceed current coping abilities of someone suffering from a mental health condition.
Local Psychiatrists:
*Information subject to change, see providers office for most current information
Capeside Psychiatry: 
Provides comprehensive mental health services to children, adolescents, and adults.  Accepts most BCBS plans and others (not Medicaid) In person or telepsychiatry (877) 241-2468 Myrtle Beach
White and McArthur Psychiatry:
Office (843) 884-9748 Fax (843) 856-0198 whiteandmcarthurpsychiatry.com
*Up front payment, documentation provided to client for insurance submission. Does not accept insurances.
Debbie White, M.D., P.C.
 9841 Ocean Hwy, Unit A Pawleys Island, SC 29585 Adult Psychiatry
Patrick D. McArthur, M.D., P.C.
 631-D Bellamy Ave. Murrells Inlet, SC 29576 Child, Adolescent and Adult Psychiatry
​Murray Honick, M.D.
 3025 Newcastle Loop Myrtle Beach, SC 29588 (843) 215-2400
Child, Adolescent and Adult Psychiatry, Only Accepting ADHD patients age 5 and up. Accepts the following insurance: BCBS, United Health Care, State Health Plan, PAD. Does not accept Obamacare Policies, Medicare or Medicaid.
Michael D. Wilcox, M.D. 
671 Jamestown Drive, Unit R4 Murrells Inlet, SC 29576 (843) 652-5532
Child and Adolescent Psychiatry -No Substance Abuse, Accepts the following insurance: Aetna, BCBS, United Health Care, etc. Does not accept Medicaid or Medicare.
Alexander Staton, M.D.
 2513 North Oak Street Suite 209 Myrtle Beach, SC 29577 (843) 448-2824
Adults only, BCBS, not Medicaid insurances.
Local Inpatient Facilities:​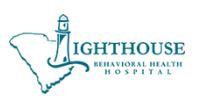 Lighthouse Behavioral Health Hospital
Address: 152 Waccamaw Medical Park Dr, Conway, SC 29526
Phone: (843) 347-8871
Ages Served:
​Youth, Adult & Geriatric
Also 28 Day Inpatient for Substance Use Disordersgs.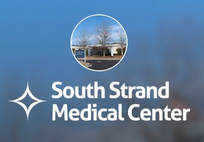 South Strand Medical Center
Adults Only for Inpatient
​5050 Hwy 17 Bypass
Myrtle Beach, SC 29588
Phone: (843) 839-6112
​South Strand Medical Center is a 20 bed adult (18 and older) inpatient unit emphasizing on the importance of individualized care and specialized treatments including cognitive therapy and individualized psychotherapy. The inpatient program allows behavioral health patients to undergo treatment in a safe, therapeutic environment with 24/7 access to psychiatric and medical professionals.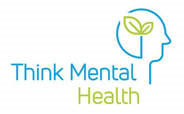 Helpful Mental Health Links:
Click Here for a list of helpful resources to help you learn more about mental health and substance abuse issues to assist with substance abuse, depression, anxiety, PTSD, trauma, personality disorders, and more.
Contact us to schedule an appointment or get more information.